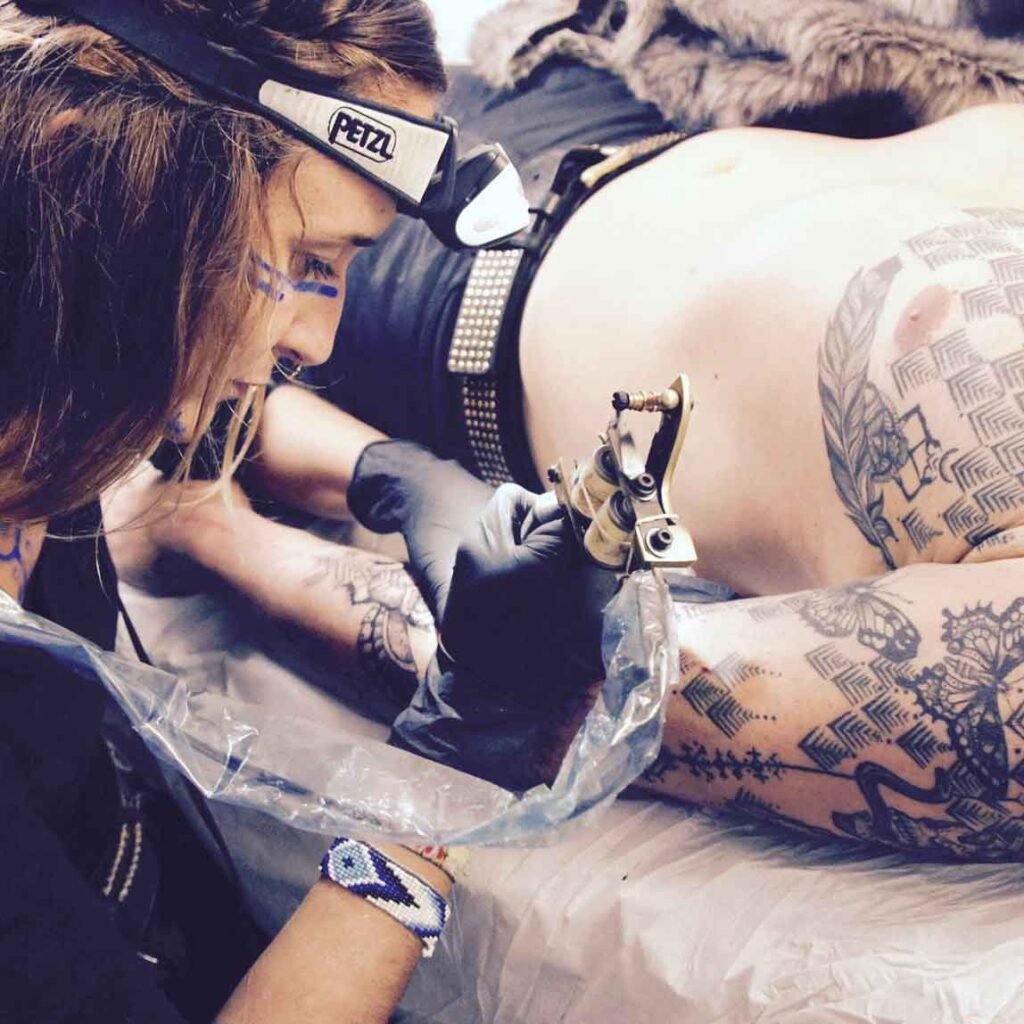 I am french artist from Toulouse France. For many years, i choose a nomadic Lifestyle, travelling to country to country, to get more inspiration for my (he)art. The World is a big school where you can learn every day of your life. Currently based in France and few months in the year in India since 2014, I like to travel where the wind brings me or when the call for a collaboartion is giving .
Inside my skills, i have a state of diploma of Architecture and Scenography from Art school Duperré in Paris. I worked as an architect in New Caledonia, Bali and France from 2009 to 2012. I am tattoo artist since 2011 and dedicate my life to celebrate human body since then.
I found my way of drawing and i am only tattoing my drawings. I am using all aspects and mediums of Art to express my drawings and visions: tattoing, painting, porcelain, embroidering, tapestry, drawing on walls, and more.
And i have more to experience, to learn, to try, my desire to express my Art is endless. Unfortunately, the financial investment can hold ideas in dreams.
Do you have any wishes of collaborations ?
i am open to speak about it.
Do you want to see my work and practice of tattooing ?
Follow my Instagram account